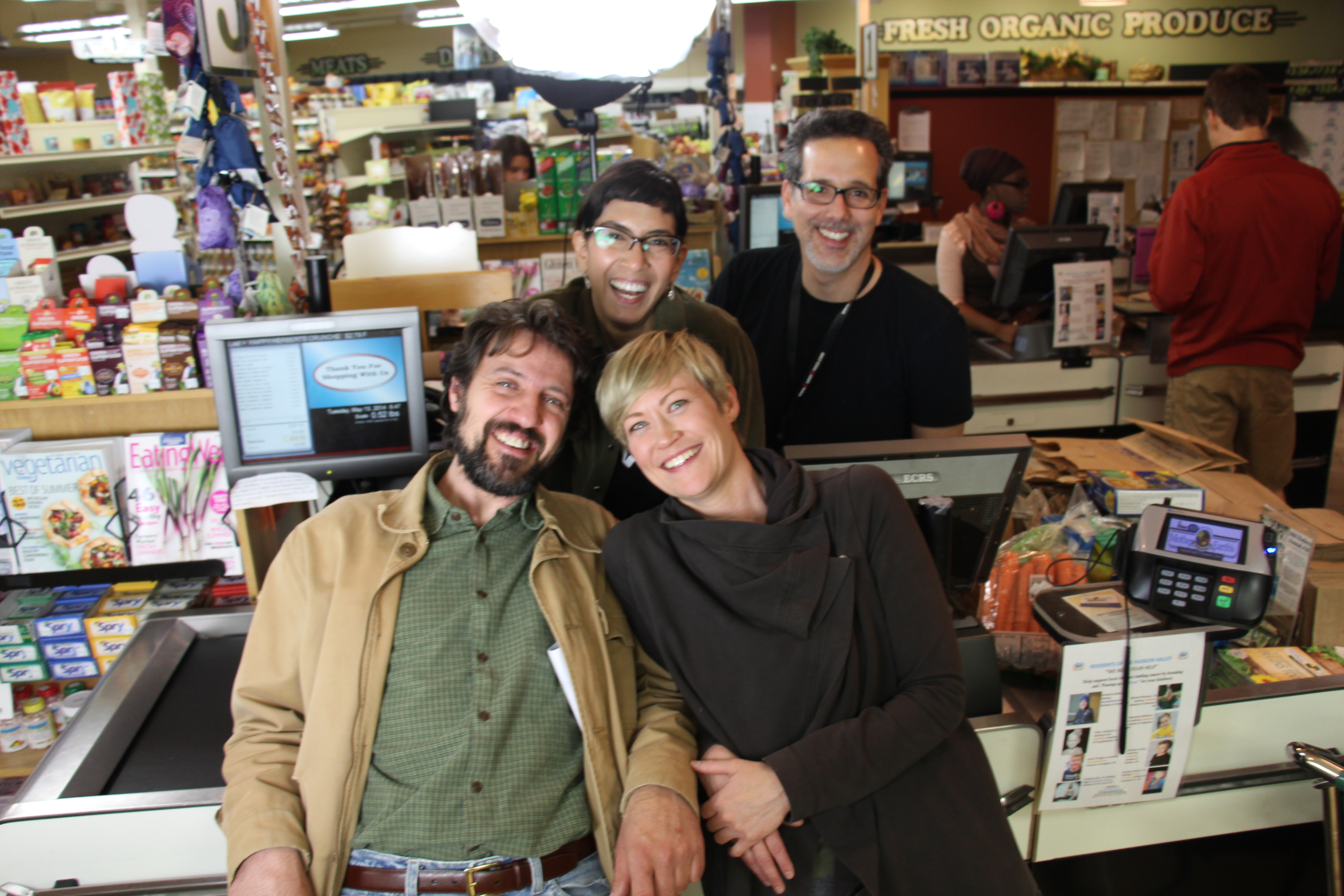 Marco and Mimi… Filming Completed!
Last night we completed our second day of shooting Marco and Mimi at Mother Earth Natural Foods Market.  While the shoot went smoothly we had to manage the juicing bars sounds with the charismatic acting of Mimi (Amy Pearce Hayden) Marco (Fred Rueck) and our Cashier (Caroline Gomez).
Thank you to the staff and management for allowing us to shoot at this amazing supermarket with some of the best vegetarian food in the area.
Now we move into post production with an anticipated release date of early June!!!